Do you need business cards or flyers printing? Business PartGroup is also printing in Radom. Our experience and knowledge, as well as high-class printing equipment, make it business cards, flyers or advertising stickers are durable and of high quality. Our advertising agency in Radom provides services for companies and individuals.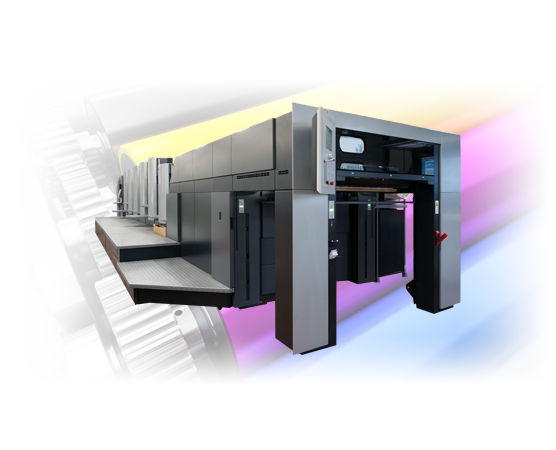 Printing services in Radom from PartGroup
When they see you, that's how they write you - this known truth guides us while preparing the printing of leaflets, business cards, stickers or advertising catalogs for customers from Radom. We take care of every detail of their design and create unique products. Thanks to us, our clients stand out from the competition when promoting their services. We make advertising materials in any quantity indicated by the customer.
How do we provide our printing services in Radom? Above all, always we adjust them to individual customer expectations. We arrange all the details with them, from the content and its proposed form, to the circulation and format of the materials. It is the customer who decides how to finish the prints. However, we provide him with professional advice in choosing the best form of promoting his project. At the client's request, we can decorate the materials made, e.g. with embossing.
What types of printing services can we provide for you?
Our printing service in Radom is a full range advertising materials made. For our clients, we print:
advertising leaflets,
business cards,
advertising stickers,
catalogs,
information brochures,
posters,
promotional leaflets,
notebooks,
calendars,
invitations,
greeting cards and many more.
On special request, we can also provide other printing servicesthat our recipients need, such as printing on packaging or boxes with their products. Thanks to such personalized products, the marketing offer of our clients stands out and is remembered, which may result in an increase in the sale of their products and services. A calendar hanging in the office or a notebook with the company's logo on the desk constantly reminds you of its offer.
Private persons can also use our printing services. Printing images based on photos from a private archive as a gift for a family member or a mural with a dream landscape are some of the products they may be interested in. We can also make other non-standard orders for them, tailored to individual needs.
The remaining advertising offer from PartGroup
Along with printing services, we also provide other services, such as:
The prices of our services are always agreed with the client so that he or she is not afraid of hidden costs. We focus on timeliness and quality of services provided, valuing the satisfaction of our customers the most. Take advantage of our offer!
Printing | Gadgets | Calendars and advertising notebooks | Graphics on vehicles | Advertising banners | 3D